restoration—noun
1⋅ the action of returning something to a former condition, place, or owner.
2⋅ the process of repairing or renovating a building, work of art, etc. Oxford Dictionaries Online
Restore
"The Young Entrepreneur"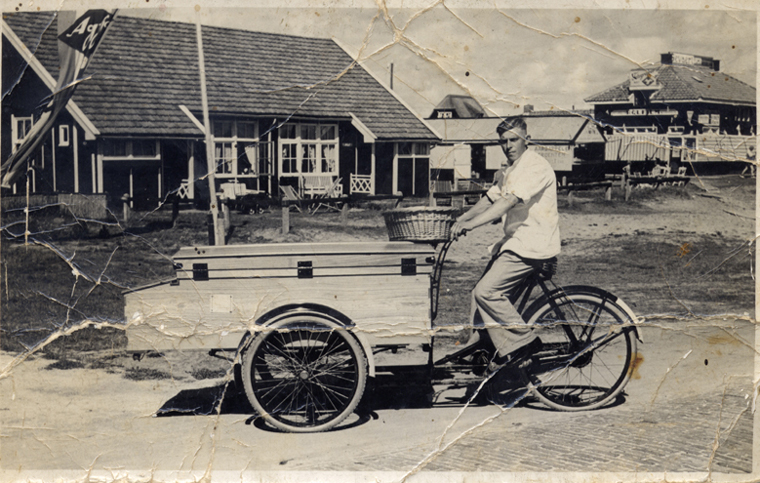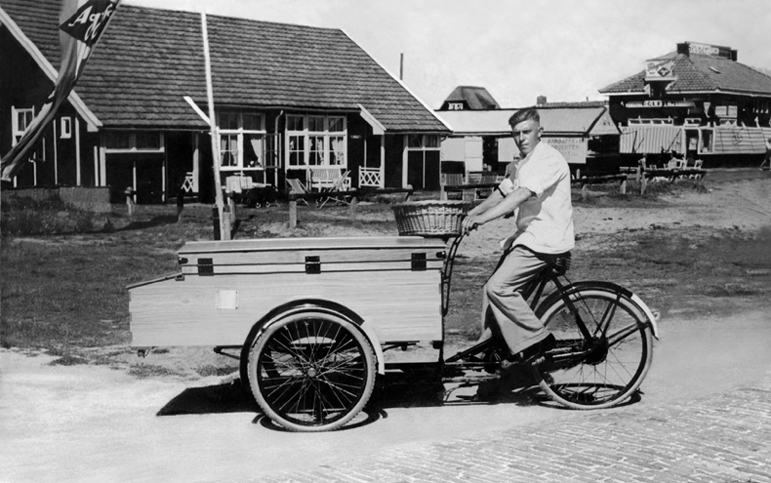 Physical deterioration didn't prevent this irreplacable photograph from being digitally restored. PHOTOSYNTHESIS restoration does not alter your irreplaceable photographic originals. All photographic manipulation is done to scanned copies.
"The Country Girl"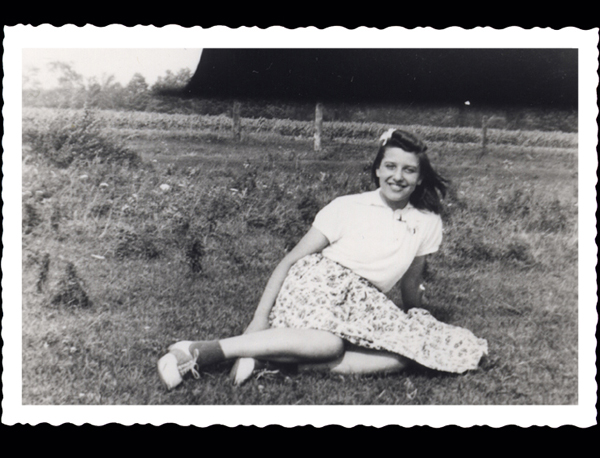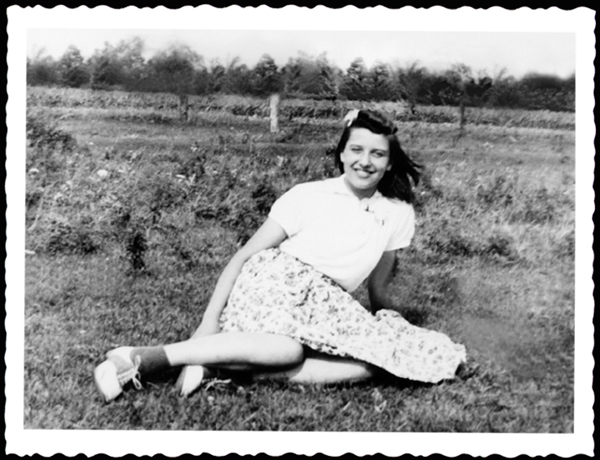 No, that wasn't a tornado, this image was already damaged when the print was made. The problem may have been in the camera or the print making process. Sixty years on, PHOTOSYNTHESIS Restore was able to repair it.
"The Family Portrait"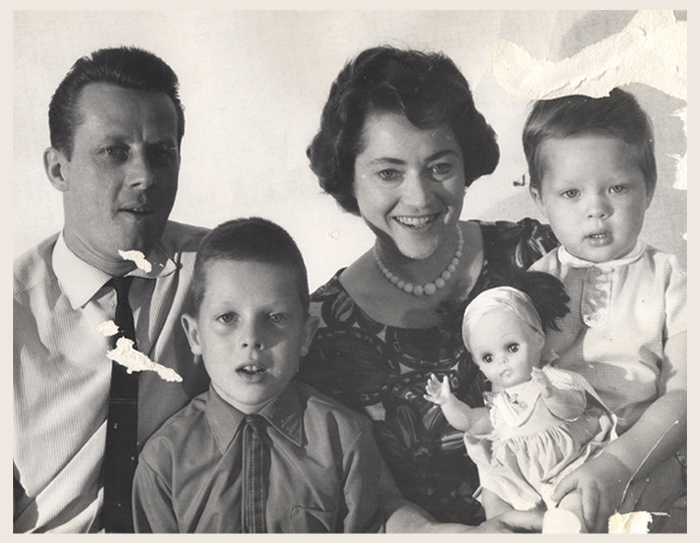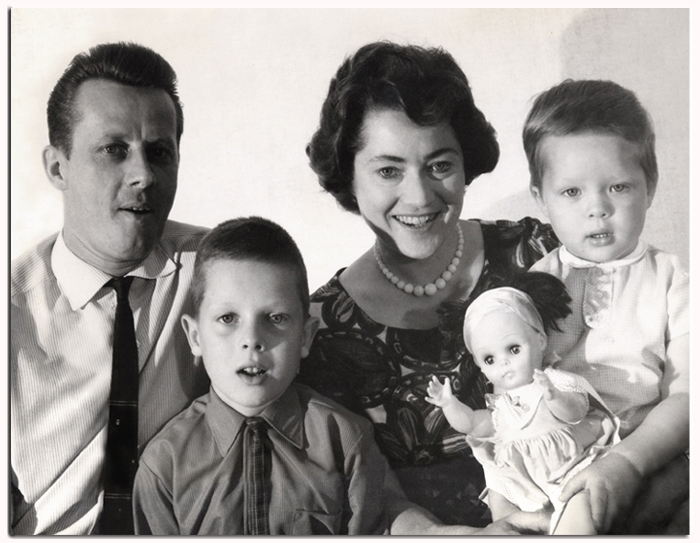 Framed photographs are sometimes damaged by the frame we think protects them. This family portrait became stuck to the glass of its frame. Fortunately the faces weren't irreparably damaged when the print was removed, so digital restoration was possible.
If this happens it's important to scan the photograph while it's still in the frame. Then if removing it causes catastrophic damage at least all is not lost.
The same holds true for those supposedly "Magnetic" photo albums. When photographs become permanently welded to the congealed glue, before trying to remove them, scan the images you can't bear to lose.
"Modeling His Prized Captain Marvel Pin"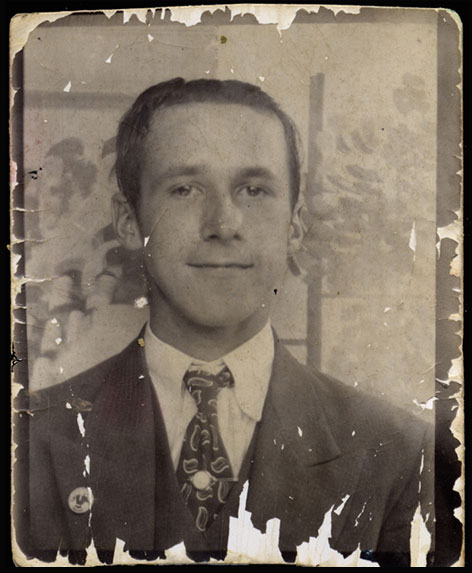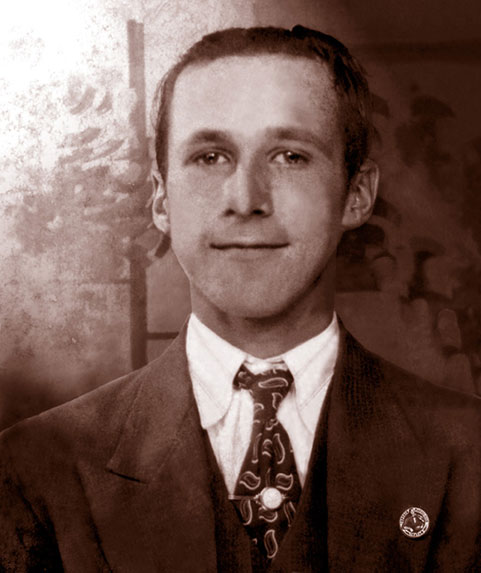 This photograph was taken at a country fair Photo Booth circa 1946. As with the Polaroid system the print is the negative. The unfortunate side effect of this ingenious technique is that the original picture is printed in reverse. Along with restoring the photograph, I corrected it by reversing the image for the first time.
"Great Grandfather's Portrait"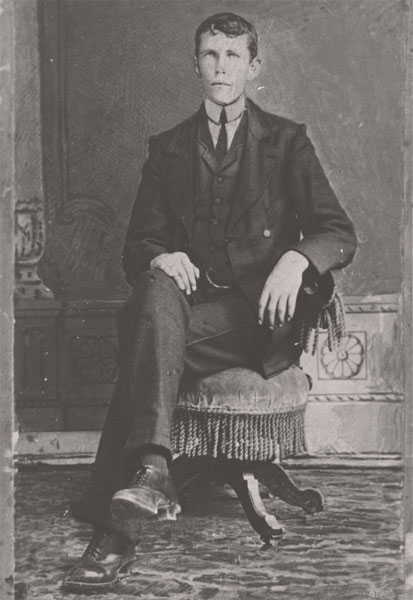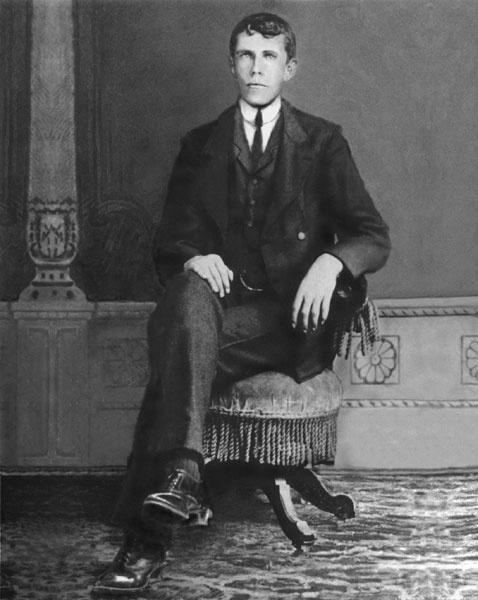 Many years in a wallet caused a fair bit of damage to this photograph. Restoration had been attempted at least once before I received it.
As well as digital restoration, PHOTOSYNTHESIS was able to reframe the picture. Extending the image dimensions it can now be easily printed as an 8 x 10, making it much easier for descendants to frame their copy.
"The Engagement"
These photographs were taken in honour of their engagement, circa 1912.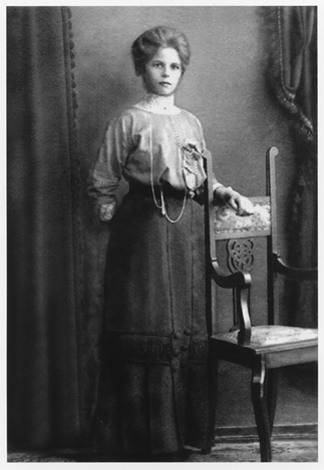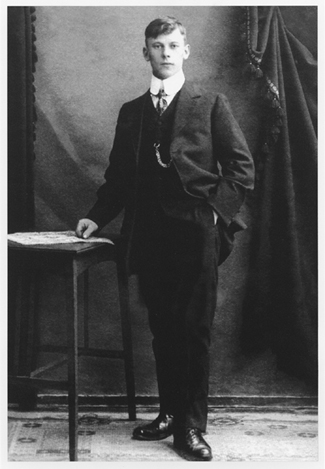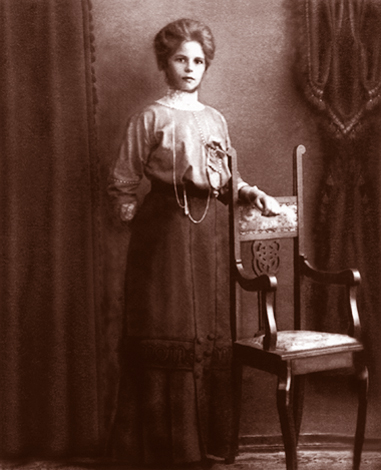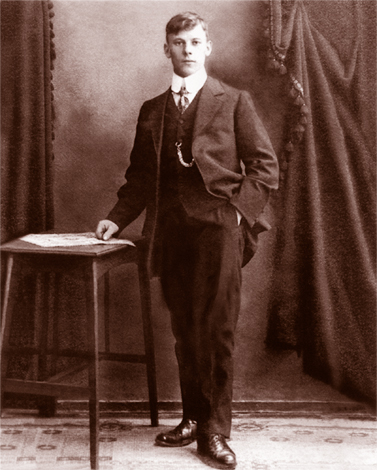 The images were reframed to enable them to fit standard 8" x 10" frames. This Lothlaurien PHOTOSYNTHESIS Restore technique allows the extension of image borders by creating extra bits. In these photographs, it was necessary to create new segments of the background drapery as well as additional portions of both the chair and table in order to achieve wider images desired.
These pictures were converted to sepia tone to add warmth and bring out detail in the shadows.
♥ ♥ ♥
A generation which ignores history has no past and no future.
— Robert A. Heinlein